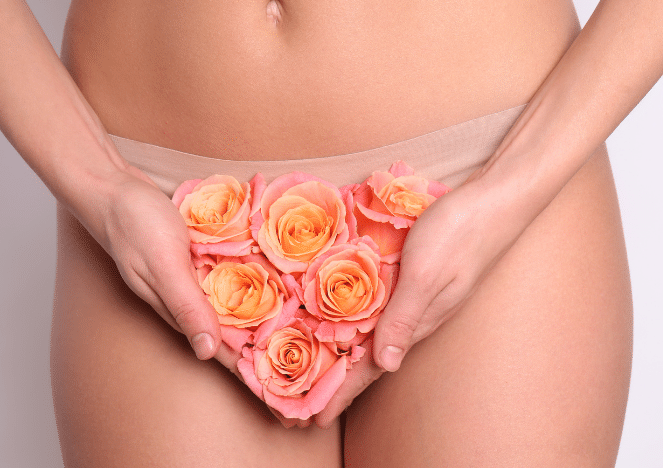 Why You need to get a Vaginal Lightening and Vajaicals Treatment
Women always want to look beautiful no matter their age, and most even follow a strict beauty routine. The expectations regarding women's beauty are quite high and more so with the increase of visual media.
The need to whiten the skin never goes old, but luckily now we have numerous methods that actually make a difference. Now women can even whiten their intimate parts with ease, with the help of vaginal lightening treatment.
The options of cosmetic procedures such as laser hair removal and labiaplasty are present, but the upcoming trend is surely vaginal bleaching or vaginal lightening.
The vaginal lightening treatment CA involves various steps to whiten the vaginal skin tissue, from laser treatment to applying certain vaginal lightening creams.
Why Vaginal Lightening Treatment Becoming Common
The purpose of the lightening treatment is to whiten the vulva and bikini area, which can have a dark skin tone due to various reasons. Hyperpigmentation is a natural skin phenomenon that most people experience where one part of the skin may have a slightly different skin tone than another part of the body.
The private parts of women, such as the vagina and anus, are mostly covered and considered delicate parts of the body. The maximum a woman can do to take care of the vagina is getting a bath frequently and using certain certified creams to keep the skin soft and smooth.
However, after a certain age, most women may see the darker skin tone of their private parts compared to the rest of their skin. Most women may have a sense of insecurity and want to change it by treating the darker skin of their vaginal area.
V-Juvenate Spa offers a vaginal lightening laser, Montclair, that helps to lighten the intimate area and help it to appear more youthful and vibrant. The procedure is a 30-45 session where laser treatment helps remove the dead or less pigmented skin cells that cause the darker skin.
The vaginal skin lightening treatment may require 3 to 4 sessions spanning over 2-3 months to get the desired result you may be looking for. You will be given vaginal lightening cream to apply between the sessions. The lightening cream is essential to treat any redness or inflammation due to the laser treatment, soften the skin, and enhance the lightening process.
All You need to know about Vaginal Lightening Treatment
The skin type of women varies from one woman to another. Also, the vaginal skin appearance and looks vary from one woman to another. The showbiz and media industry has been instrumental in displaying women with flawless white skin and lean bodies.
Seeing beautiful models and stunning actresses display their white glowing skin may make most women feel self-conscious about their skin and beauty. Many women may also feel tempted to go for laser hair removal, natural vaginal lightening, and other cosmetic procedures.
For women, the vaginal skin color changes with age due to certain factors, such as hormone changes, pregnancy, genetics, or some skin disease. You may search and get numerous results to lighten the intimate areas, but you need to contact a professional skin clinic or spa.
Human skin is quite delicate, and that surrounding the vaginal or anal area is even more sensitive. Doing DIY (Do it Yourself) treatment or using certain creams without professional advice can complicate matters.
V-Juvenate Spa allows you to easily schedule vaginal lightening in Montclair, CA, according to your needs and wishes. You can easily set the date and enter the details online to book an appointment. We know that the vulvas come in various shapes, sizes, and color and can customize the vaginal lightening treatment according to your wishes.
You must remove any unwanted hair around the vaginal area two days before your appointment. You can shave or wax to remove the hair and prevent sun exposure to the vaginal area.
When you first arrive at the spa, an anaesthetic is applied to numb the vaginal area so the laser treatment can remove the melanated or dead skin cells and reveal the white skin beneath. However, on average, 3-4 sessions and frequent use of vaginal lightening cream are needed to get the full white vaginal skin tone you are looking for.
Why get a Vajacial Treatment
We all know how facials can quickly allow you to have glowing and smooth skin. You may have heard about facials for the face that can enhance your facial appearance. Similarly, 'vajacials' is the facial for the vulva, which is the outer area of the vagina.
V-Juvenate Spa offers vajacial spa treatment that is necessary to remove ingrown hairs and treat scarring or stretch marks along with any skin inflammation. The treatment is a non-invasive one and takes about 50 minutes, and the steps include
A deep cleanse followed by an exfoliation
Extraction of ingrown hairs
Application of gel-like mask
Ending with a skin-brightening cream or serum
The vajacial procedure helps to get smooth and hydrated vaginal skin, reduces acne, and minimizes the effects of hyperpigmentation. You must shave or wax to remove unwanted hair almost 7 days before the vajacials treatment.
Final Words Genital discoloration occurs naturally over time but can leave most women thoughtful about their hygiene and skin care. However, V-Juvenate Spa is one place where you can get quality and luxurious intimate skin-lightening treatments at an affordable price. Our team can tailor the vaginal skin treatment to your wishes and provide the best care. You can easily schedule a consultation and regain your beautiful self again.