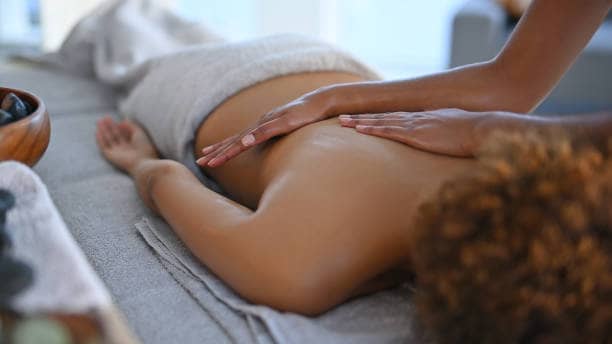 The Secret to Skin Perfection: Luxury Spa Treatments for Flawless Skin
Have you ever been infatuated of someone with beautiful skin?
Have you ever worked tirelessly to perfect your skincare regimen only to be disappointed by the lackluster results?
If so, you're not the only one. Many individuals struggle to have the glowing, healthy skin they want.
Fortunately, there is a fix: healthy skin and beauty treatment center. These high-end procedures may help your skin seem perfect and rejuvenated. This post will discuss the best spa services for achieving beautiful skin. We promise you'll find some genuinely excellent options if you want to look and feel your best.
The Benefits of Spa Treatments for Perfect Skin
Skin Beauty treatments help get beautiful and smooth skin. These procedures bring out the inherent beauty of your skin and give you a glowing, healthy appearance. Spa treatments, including facials, exfoliation, microdermabrasion, and chemical peels, are available to assist in cleansing and nurturing your skin.
Facials
Facials are the final resort when trying to get beautiful skin. This luxury beauty treatment provides several advantages, including thorough cleaning, exfoliating, moisturizing, and relaxing. There is a mask for every skin type, whether oily, dry, or mixed.
A thorough skin examination is performed before a facial to ascertain your skin type and any issues you might be experiencing. The esthetician will then modify the face procedure to target these issues and produce the best outcomes.
Exfoliation
Exfoliation is an essential component in any skin care program that should be noticed. This procedure includes eliminating dead skin cells from your skin's surface to reveal a brighter, smoother, healthier complexion.
Exfoliation regularly can help unclog pores, prevent breakouts, minimize wrinkle appearance, and improve overall skin structure. You may pick from various exfoliating techniques depending on your skin type and concerns.
Brushes, for example, use physical friction to remove dead skin cells. Alpha and beta hydroxyl acids (AHAs and BHAs) are chemical exfoliates that break the bonds that hold dead skin cells together.
Microdermabrasion
Microdermabrasion is a non-invasive beauty and skin care procedure that exfoliates the skin's top dead cells with tiny crystals. This treatment helps to reduce fine lines, wrinkles, age spots, and acne scars.
Microdermabrasion eliminates dead skin cells and stimulates collagen creation, resulting in smoother, brighter, and younger-looking skin. During a microdermabrasion treatment, a trained esthetician utilizes small hand-held equipment to create crystals on the skin's surface.
The gadget then suctions crystals and dead skin cells from the targeted location. The procedure is painless and may be tailored to each individual's requirements.
Chemical Peels
Chemical peels are a popular spa procedure for seeking beautiful face skin treatment. These procedures entail administering a chemical solution to the face, effectively removing the skin's outermost layer.
This procedure stimulates the creation of new skin cells, resulting in smoother, brighter, and younger skin appearing. Chemical peels of differing intensities are available at luxury spas based on your skincare requirements.
Some peels target the skin's top layer, but others delve deeper into the dermis for more apparent effects. See a skin care specialist to decide which is ideal for your specific requirements.
Conclusion
In a nutshell, the key to beautiful skin is within your grasp when it comes to exquisite spa treatments for blemish-free skin.
Getting flawless, bright skin with numerous facials, exfoliation procedures, and skin rejuvenation treatments at your local spa or salon has never been easier. You may be sure your skin receives the best treatment as you relax and pamper yourself.