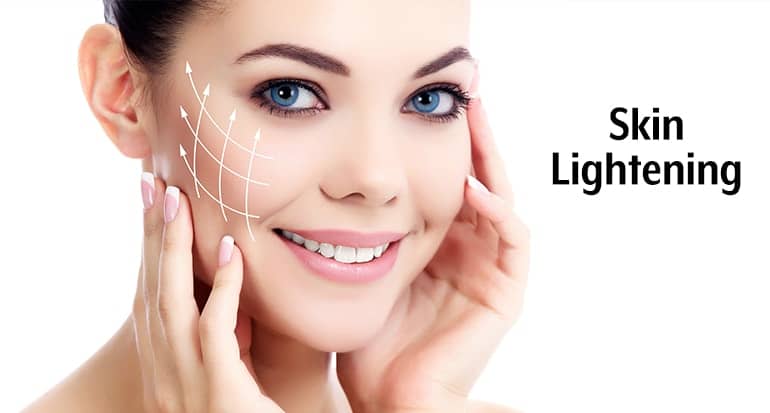 The Growing Popularity of Intimate Skin Lightening Treatments and Why to Book an Appointment
We all care for our skin to appear healthy and good-looking. However, no matter how many products we may purchase and use, there is always a feeling that something is amiss. People tend to be more particular about the visible parts of the body, such as the face, hand, hair, and feet.
Most of the skin and other body parts are covered by the clothes we wear, but it is necessary to take care of them as well. For most people, the private areas may appear darker compared to other parts of the body. Fortunately, we live in a time where it is also easier to find a solution to that problem.
Intimate skin lightening is the best way to lighten skin in a particular region, and it is also known as 'skin bleaching.' Not only women but men can also benefit from this treatment. The treatment includes 1-3 sessions of 45-90 minute non-invasive procedures and using the best intimate skin-lightening products between the sessions.  
The advancement in medical procedures ensures that you do not have any discomfort or inflammation, All skin types will see results as the best intimate skin lightening treatment will lighten the color of private areas on the body.
The best intimate skin lightening CA is effective on various body parts, from underarms, inner thighs, and vaginal and anal regions.
Why the Need for Intimate Skin Lightening Treatment
The purpose of going through the process of intimate skin lightening is to improve skin clarity and lighten the color of private parts of the body. Many people feel that some part of their skin has a lighter or darker tone compared to other parts, which is known as 'hyperpigmentation.'
Some people might find this unappealing and want each body part to have the same skin tone. It is becoming quite common to use intimate-lightening creams.
You may have hyperpigmentation or dark skin on private parts such as vaginal or anal areas, underarms, and inner thighs. The change in skin tone can be due to hormonal changes, infection, pregnancy, aging, or constant rubbing.
The benefits of using the best skin lightening products are
Effectively treats hyperpigmentation
Help treat discoloration and blotchiness on private parts
Smooths the skin and makes it soft and supple
Minimizes the size and appearance of dark spots
In recent times, many medical spas and clinics have been offering laser treatment and chemically enhanced skin products. However, both options come with possible risks. If you weigh your need and options, then the best intimate skin-lightening treatment from V-Juvenate Spa is the ideal choice.
All You need to Know about Intimate Skin Lightening Procedure
Skin whitening is becoming popular everywhere, and the good thing is that it is not limited to the face, hands, arms, or feet but includes even the most intimate parts. V-Juvenate Spa offers various top-notch skin treatments, from intimate skin-lightening to booty facials to vajacials. The average treatment cost ranges from $150 to $300.
You can easily book an appointment for the best intimate skin-lightening CA treatment. All you need to do is visit our website, and select the date and time. A $50 deposit will be required to schedule an appointment which will be applied towards the total. You can ask any questions through email or phone.
You may shave or wax to remove unnecessary hair two days prior to your appointment. The treatment will take place in a clean and comfortable setting. You may feel a tingling sensation during the procedure, and you will be given aftercare instructions to ensure the best possible result. The number of treatments varies depending on your needs and the outcome of the procedure. After the first treatment, the plan will be customized according to the results and your concerns.
The procedure may take an hour or less, and some experience redness in the treated areas which will go away after a few hours. Pre and post-op instructions include: 
Hair should be removed at least two days before the appointment. You may also wax or remove the hair using any method of your choice.
Skip your regular activities such as running, yoga, or lying in a hot tub.
Avoid gym, sauna, and hot tubs for 24-48 hours after treatment.
Wear loose clothing.
It is necessary to use the aftercare intimate skin lightening product that will enhance the skin tone of the underarms, inner thighs, and private parts. It will help the treated areas to continue lightening. 
Final Thoughts
In these fast times, nearly everyone wants to care for their health and how they appear. People of every age carefully choose skin products to ensure soft and radiant skin. You may use the best soap, shampoo, oil, conditioner, and cream for your skin but your entire skin matters. V-Juvenate Spa offers affordable intimate skin lightening treatment to treat dark spots on the private parts and on all other areas of the body. Book an appointment; we guarantee high-quality treatment and the most pleasurable experience.