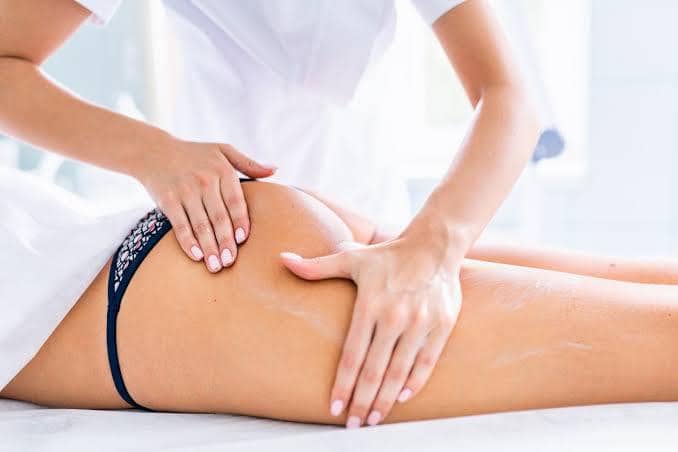 Get Luxurious but Affordable Anal Skin Lightening and Booty Facial Treatment
You may have noticed that top female celebrities, whether actresses, models, or singers flaunt clean and flawless skin and look pretty every time they appear in the media. Often you may even wonder how they can maintain such good skin and what routine they may be following.
Fortunately, in this digital age, it is easier to find the answer, which lies in the luxurious beauty treatments that are now becoming common. In recent times, many spas and skin clinics have started offering skin-lightening treatments not only for the face or hands but also for the intimate areas of the body.
Why go for the Skin Lightening Treatment
Hyperpigmentation is quite common for women and particularly as they grow old. In short, hyperpigmentation is a skin condition where some parts of the skin may appear darker than the rest. The intimate areas, such as the vagina and anus, may have a darker skin tone, and you may feel the need to lighten the skin color.
Most women may feel embarrassed and have anxiety about doing something about their dark skin tone, which may be natural and happening to other women around them too.
On searching for options to regain the light skin tone, you may come across various solutions, from the best anal lightening cream CA, to traditional remedies and non-invasive treatments.
The need to use the best anal lightening cream becomes imperative if you are going through a non-invasive anal lightening treatment. The main purpose of the anal lightening cream is to reduce discoloration and lighten the anal skin tissue. The anal skin lightening cream helps to reduce pigmentation, prevent aging spots, and smooth the skin.
The anxiety of having a darker skin tone in intimate areas may lead to stress among most women, who may lose their self-confidence.
The best solution is having an intimate lightening treatment that is a non-invasive 30–40-minute procedure.
V Juvenate Spa is one authentic place that offers affordable anal lightening in Montclair CA, to improve the skin tone of the area surrounding the anus.
Having a slightly darker skin tone of anal skin tissue is natural and can be caused due to aging, hormonal changes, childbirth, and constant friction while walking or moving. Simply put, anal laser lightening removes the pigmented layer or dead cells that cause dark skin. However, one session is not sufficient, and you may need to undergo the treatment 3 or 4 times. You must also apply the best anal lightening cream, CA, between the sessions to relieve inflammation or discomfort.
All You need to know about Butt Facial
You may have had a typical facial to improve the looks and feel of your face. A similar treatment for the intimate part or butt is called a 'booty facial.' Women mostly tend to focus on the skincare routine of their face and hands, but other parts of the body require the same attention. Without proper treatment, dead skin cells may develop and cause skin discoloration around the butt.
Booty facials treatment bleaching is necessary to treat the in-grown hairs, remove dead skin cells, and ensure glowing skin. The procedure involves cleansing, steaming, masking, scrubbing, and moisturizing. The purpose is to clean, detoxify, to exfoliate to ensure clean and smooth skin.
The facial products help to remove the impurities that may be missed and clog the pores. The active ingredients in the facial cream helps to even out the skin color and allow it to remain soft and smooth. However, merely having the treatment is not enough, and you need to use booty facials products bleaching CA.
The main reason for booty facials bleaching, CA is to improve blood flow, prevent butt acne, and make the skin healthy. After the treatment, you will experience self-confidence and smoother skin.
Bottom Line
V Juvenate Spa offers both anal skin lightening and booty facial treatment. You only need to schedule an appointment and pick a day and date. Our experts can customize plans according to your needs and wishes. We can tell which treatment may be best for you and guide you through the process.