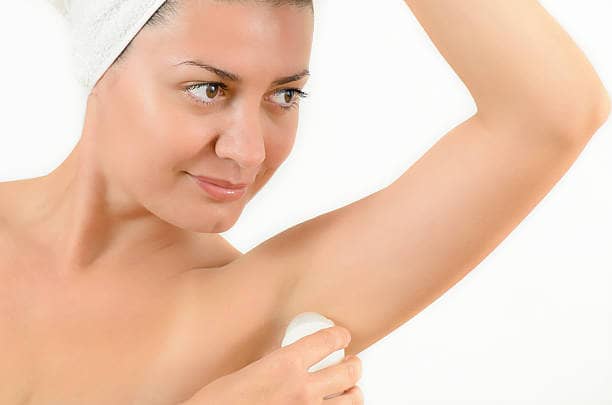 Easy Ways to Make Your Underarm Look Brighter and Softer
The underarm is a sensitive area that can't be ignored. Many experts agree that underarms need proper skin care to make them look brighter and save them from irritating skin conditions. When it comes to underarms, people don't give enough attention it deserves, which makes the area dehydrated and darker. Moreover, after ignoring it for a long time, it can cause irritation, rash, and redness that can make you uncomfortable.
It is the goal of everyone to have a clear and bright underarm, so they can wear any dress they want. By using natural underarm bleaching, you can lighten your dark underarms without harming the skin. As wellness awareness increases, underarm care has emerged with a new thing. Bad odor and sweat make the underarm area darker when you sweat a lot in summer.
By using the best skin bleaching cream for underarms, you can restore the original color of your underarms. Even it can make it brighter and softer than before. The following ways will promote beautiful underarms without undergoing painful treatments.
Cleanse Underarms Daily
The underarm is a part of the body that is very sensitive. Due to a lack of airflow, it remains moist, which can cause bacteria and fungus if left untreated. Proper care and cleansing remove all the unwanted moisture that moderates the pH level. When you cleanse the area regularly, it will ensure the area is safe from being infected with germs or bacteria. Thus, use a good quality cleanser that can deeply cleanse the skin layers of the underarms.
Deep Exfoliation
After cleansing your arms, you can deeply exfoliate your underarms before using any best underarm bleaching creams. Regularly exfoliating the skin makes sure that your skin is safe from any irritation or redness. An exfoliator will remove all the dull skin that has discolored skin cells. When the dead skin is pulled, it will remove all the discoloration of the skin. Moreover, you can use a toner that can gently melt the skin's dead layer, allowing new skin to come that will give a fresh look to the underarms.
Moreover, a good exfoliator will help remove the bad odor of sweating and restore the natural balance of the skin. It will help you to smell better and helps to absorb other skin products quickly.
Underarm Bleaching Cream
After exfoliating the skin, the next important step is to use a cream that can deeply nourish the skin. Furthermore, it will deeply penetrate the skin and repair the cells, making the underarm skin brighter. Using a good cream is an affordable option for intimate laser skin bleaching CA that helps keep the skin soft and protected from germs. Moreover, it provides fairness to the dark area without any harmful side effects that make you more confident to wear anything you want.
Bottom Line
You need a simple and basic skincare routine if you want flawless underarms. Using bleaching cream, you can make your dark underarms brighter and glowy within no time. Thus, if you want an affordable solution, try underarm bleaching cream for soft and white underarms.